April 02, 2019
Hello my dears,
I give a little sign of life from me …
Today I have been back from Moscow for exactly two weeks.
These two weeks have been very turbulent and were or are mainly associated with emotional low moods. I think this is a side effect of cortisone, which I have been given over 3 weeks high and is now degrading. Or / And it's the hormone metabolism that has been compromised by chemo. But most of all, it's this whole procedure that is now falling away from me.
I try to sleep a lot – because I actually feel very exhausted. I must admit that it is not easy for me to give this rest.
After all this great active time – this overwhelming fundraiser and then the treatment in Moscow, calm returns. I am slowly starting to realize what has happened in the last months and weeks. It is done now. But what I miss urgently is a result. This uncertainty as to whether the treatment was effective or will be effective is difficult to bear.
Now I have to recover first and regenerate, as it is called beautiful. This means that I now passively fight – that's hard for me.
In any case, my blood values ​​have developed relatively well again, so they sent me home without further antibiotics. My hematologist here in Germany is also happy with the development. So I do not live in isolation, I may receive visitors (if healthy), the Miko is with me again and I am free to move. In the supermarket or at much visited places but I wear a mask – not to infect me, if someone coughs.
This is the current state of affairs.
My biggest concern right now is whether the treatment has struck – because there is indescribable hope associated with it. I have to give myself time and that is not easy.
Especially as the symptoms in the coming months are likely to initially worsen until they come to the starting point (and with very, very good luck to improve). So patience is needed. That's why Dr. Federenko also gave me the symbol of the iris (see blog from 06.03.2019, my second birthday). The iris should remind me at this time to remain positive and not to despair. So it's a long and exhausting way that lies ahead. At the same time, I feel very exhausted, physically as well as emotionally … But I also know, it will not be long, then I will be motivated and optimistic – as always it was 😊
And there are also little moments of happiness;)
The other day I washed my hair with my favorite shampoo (in words: H a i r)! I had to laugh tears, this moment was just too absurd. But it was nice 😅!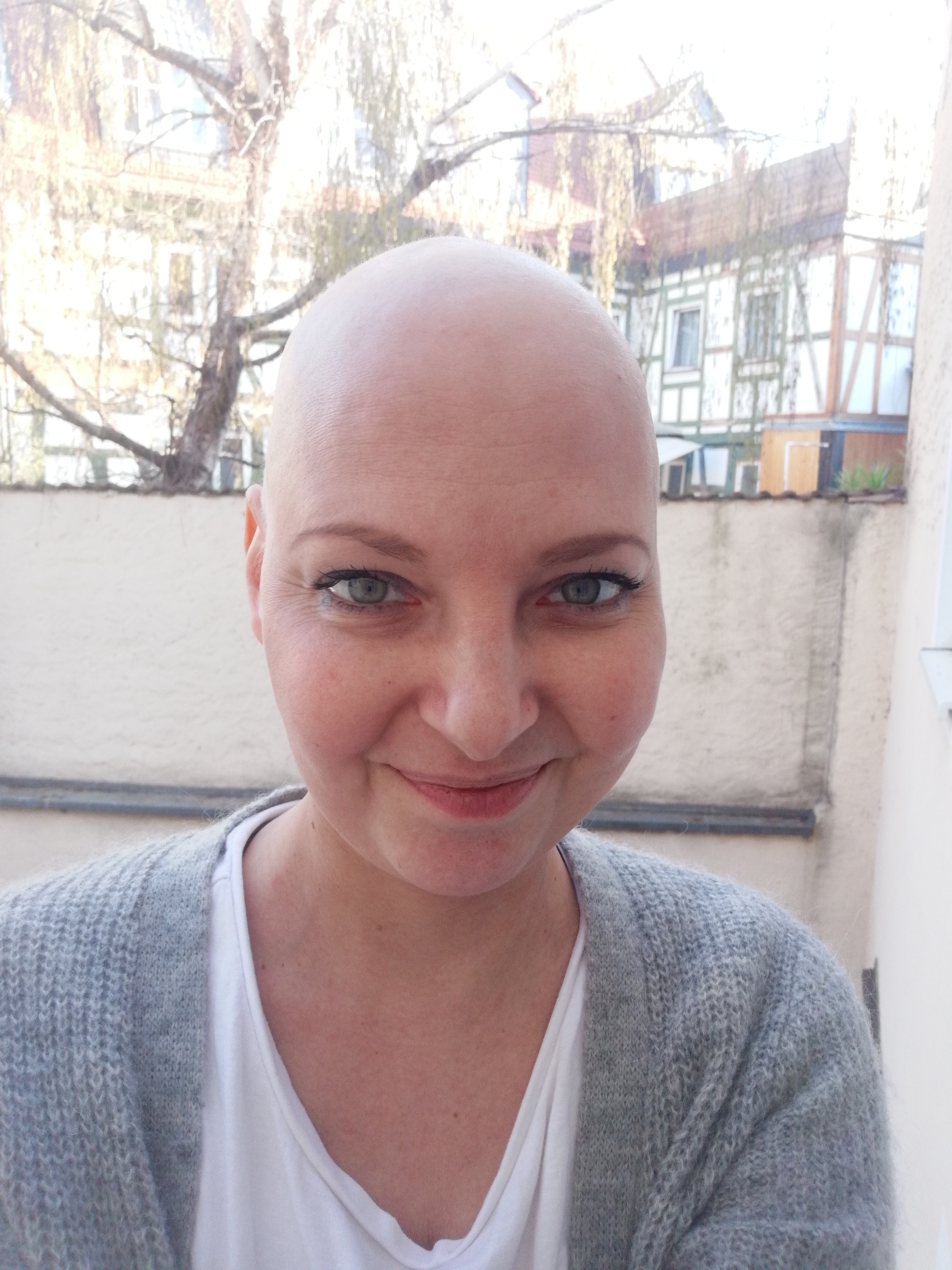 Of course I'll keep you up to date.
However, as I said, calm and giving time has returned, so there is not much to report. As soon as I have overcome the zombie existence or if some thoughts come to me in the meantime, I let you participate.
Lovely wishes!