Monday, April 22, 2019
Hello my dears,
today is April 22nd, 2019. This was the original date on which I was to fly to Moscow. Do you remember? Due to my worsening condition, I had requested an earlier appointment – and was able to be admitted on 18.02.2019. My actual date of admission in Moscow would have been today … 🙂
Today I have the treatment already behind me. Exactly 34 days ago I landed back in Germany again and at home.
It all happens so fast … Somehow I have the feeling right now that I can not really experience the things that happen, not really.. These are moments that happen while they are already passing me – without at least a moment to stay. Without being aware of it and watching it for a while. Since November 2018, that's how it has been since the beginning of my "journey" – I sometimes feel like I'm in a flip book! … bssssssssss, finished!
How am I? Tomorrow I have another appointment with my hematologist, who determines my blood levels. I'm curious if or how the blood levels have settled in the meantime. Otherwise I enjoyed the sun for the last few days and even cycled. Life is just good! Also, Miko was happy that I once again take a trip with him – because I could not be on a trip with him for months. So really nice.
Back there you can see Miko running after me 🙂 But do not worry,  Miko is fitter than the video suggests. Most of the time he ran next to me 🙂
Nice together, what a great dog!
There have also been moments when I could run really well, even uphill. I continue to do  sit-ups and squats regulary to regain my muscles.
Next week I have an appointment with a trainer, who creates a training schedule with me. But, as I said, there were already really fit moments when I could walk well and persistently, as if the MS had never been there – ok honestly, I've only ever had that moment once. But hey, I had it and it was amazing. I am pumping myself with all the vitamins that help me to regenerate. If there is a chance that existing damage can improve, I will provide my organism with the necessary funds.
Also mentally I feel better now. The cortisone seems to break down and I feel almost like the "old one" 😉 In addition, I've bought a wig, as you may have just seen on the video by bike. That feels good! As I have already reported, it is difficult to describe how it feels without hair – as a woman. At first, baldness even gave me strength, as an expression of an MS warrior. After only a few days, however, I missed my own femininity – which I also find in my hair, which I was not aware of until now. Because I did not have a long Cinderella splendor – and yet. Hair also seems to be a kind of protection, on a mental level. With hair, I feel better "me", the bald leaves me open and offers no retreat. It is difficult to describe. In any case: I have hair again!
The selection was not easy, I visited several wigs shops. I thought it was simple: I choose beautiful hair, put it on – done. But nothing there. Every wig looks different than it does on your own head – the hair really does look and feel completely different than on the doll's heads. I certainly had over 50 wigs on, of which 48 looked as if Carnival. Or as I park outside my Manta.
Finally I reached into my pocket and bought a real hair wig. My own real hair is not starting to grow yet and that will probably take a few more months. I should expect it at the earliest in 3-5 months. And honestly … I'm tired of the caps. They do not suit me and especially in warm weather I do not like them. Alternatively, I can tie myself a cloth – that suits me, but after x days of cloth, I feel slowly like grandma "Betty". And the bald is uncomfortable, it pulls.
So … once invested in good mood and self esteem and Ta-Daaaaaaa: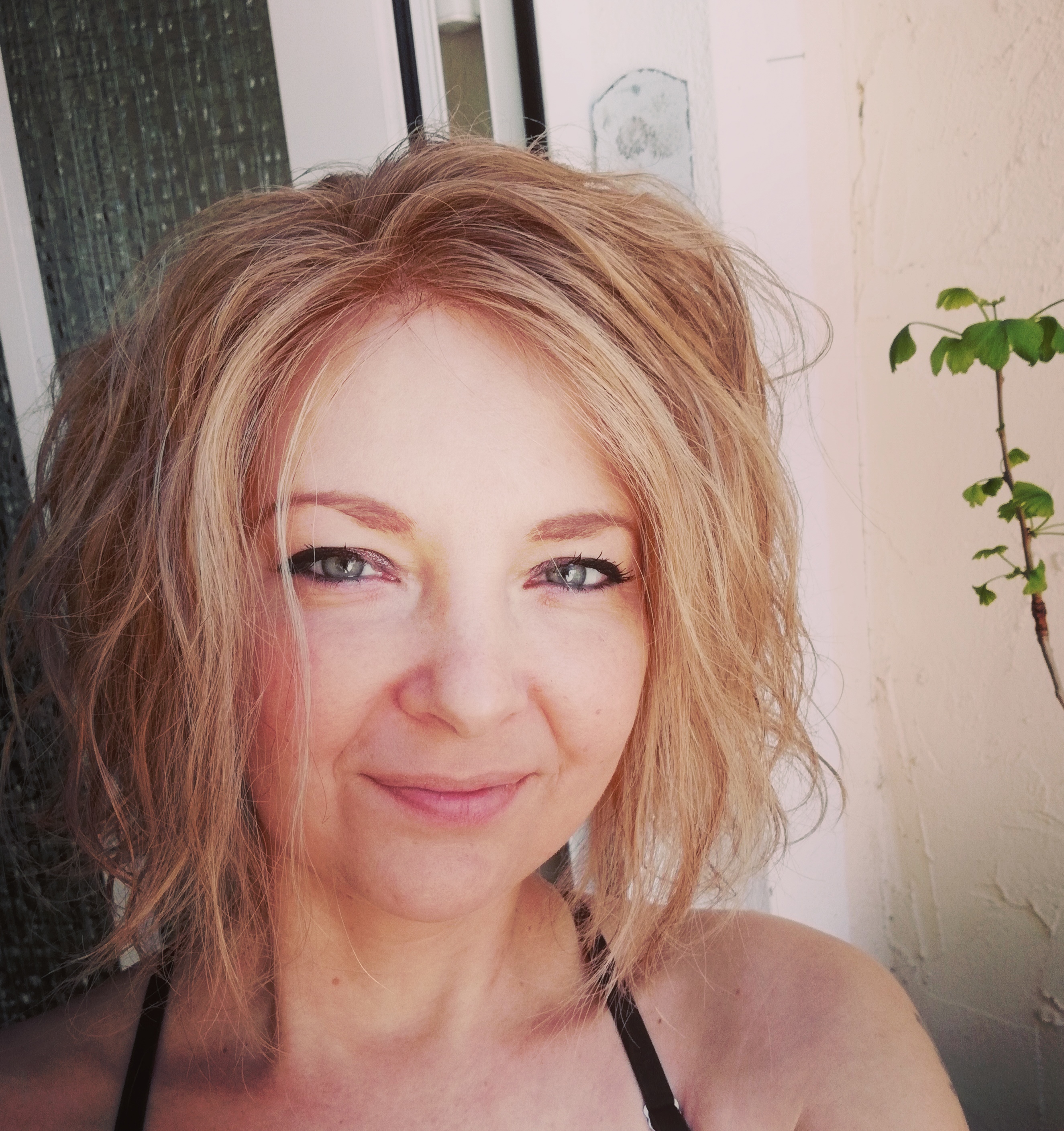 Looks almost like my "old" hair, I think. And this "normality" just feels super good and gives back a lot of energy.
The bald head has its advantages, of course, you have to say. My stem cell sister Stina from Norway said recently that she enjoys it using only a shower gel, quick. And when she appears in public with the bald head, people treat her very friendly. And yes, I noticed that too. Previously I heard horror stories like that, you would also be ridiculed why you show yourself so "radical". I have never experienced something like that personally. On the contrary, I am doing the same experience as Stina. The strangers to me, e.g. at the cash register or any location, I feel more consciously, so my impression – they are friendly and somehow more open. And that shows me: people are good!
I already had the same experience during my fundraiser. I did not know what to expect when I asked for support so openly. And of course I had also expected negative reactions, e.g. what I would think, that I am outrageous or or. But really true, there were only positive reactions. So again: people are good!
Honestly, I have to say, there was one negative reaction – at the Hochheim Christmas market when I had my information booth. A skeptical lady was upset about the stem cell transplantation in MS, this she has never heard of and do not believe in it, something like that. At that time, however, I was in the bathroom and my friend Iris, who was accompanying me to the booth, dedicated herself to the lady. So I myself did not notice anything about this only negative reaction.
But, back to the topic: Hair is important! And I am very, very happy about my new human hair wig: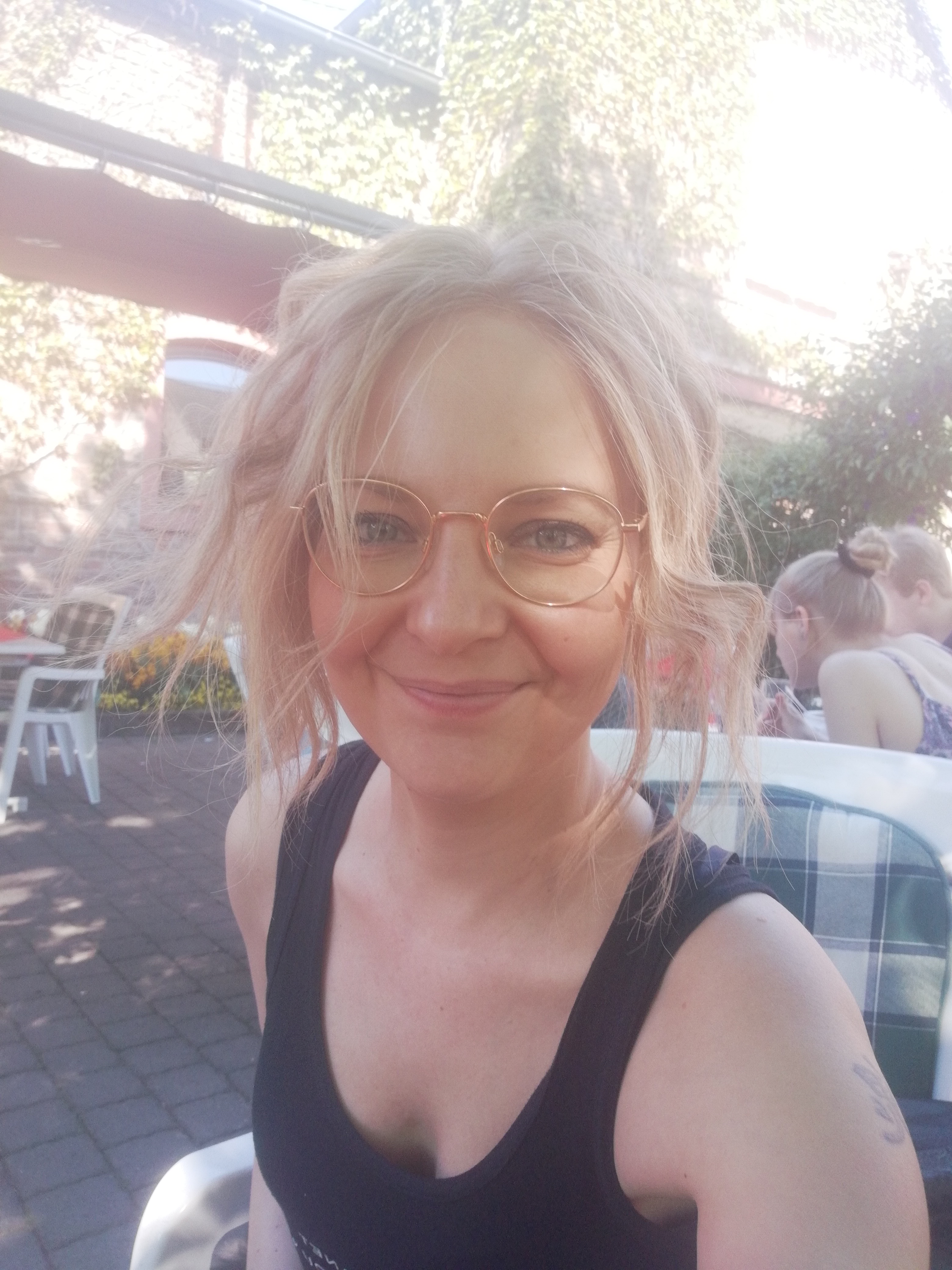 And by the way, the wig is also a bit of fun 🙂
Many of you will already know the video from Facebook or Instagram. This was created during an Easter trip to domain Mechthildshausen.
Sometimes it is simply tempting to irritate the people around you. And while laughing about yourself
So my dears, the next days I will let you read something again. Maybe then I can already announce the broadcast date of RTL Television.
All the best and enjoy the spring! Life is beautiful! Open senses and HEART, so let luck in. Sometimes we forget that from everyday life. Give the flip book no chance. Maybe we only live once, and we should do that with love and joy. (Also, if we live several times, we should do that!). Love and joy we find in the NOW, tomorrow brings always another tomorrow and then you lose yourself.
I would like to thank you all again. You have made it possible for me to feel so light and happy. Life has become unpredictable again.
Therefor thank you very much!
Thanks also to all those who follow my blog and accompany my situation. This creates a WE feeling that has kept and still keeps me strong in so many difficult moments and holds.